Flush Piston Bottom Outlet Valves – invented by SchuF
SchuF is the inventor of the Piston Bottom Outlet Valve (patent received in 1926). They are most commonly used to quickly drain or inject media into or out of vessels, tanks or reactors.
Download Piston Valve/ Ram valve documents
Applications for Piston/Ram Valves
Piston or Ram Valves are most commonly used for dead space free draining and feeding of vessels, reactors and pipelines. They are particularly suited to highly viscous materials, or where rapid vessel drainage is important. They are widely used in the Pharmaceutical and Fine Chemicals, Petrochemical, Polymer, and Mineral Processing industries.
Key Characteristics of SchuF Ram Valves
All valves have full nominal bore

Available with 45°, 60°, or 90 degree outlet angle in the body

Modular design

Sealing to atmosphere always with adjustable loaded stuffing box

Valves have exchangeable seats

LeakTight © Sealing due to special SchuF process of manufacturing

A flushing connection is provided as standard

Available with either Radial or Positive Seal
Ram Drain Valve Options
The Model 28 Valve is GMP and CIP compliant

A wafer type sampling valve can be inserted between valve body and vessel

Multiport valve variants are available

Manual, electric, pneumatic, and hydraulic actuation available
Ram Valve Model Numbers
Overview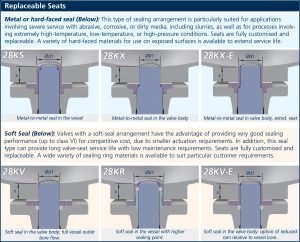 Contact Us
For further information or pricing please contact us via e-mail to: valves@schuf.com, phone: +49 6198 571 100 or fill in the contact form.