Innovation
SchuF is the original inventor of the Lift Plug and Bottom Outlet types of valve. Patents were received in 1914 and 1923 respectively.
Inventor and Innovator
Many patented innovations have been followed over the years including:
Dead space free

polymer diverter valves

,

Tangential sampling,

Polymer injection systems, forced or tangential flow diverter valves,

Special angle control valves

for slurries including the bell x³ control curve (see below),

Fire safe PTFE and glass lined valve and

the 2-in-1 Control Valve Used in a Heavy Oil Upgrading Plant and

the latest innovation is the patent for our disc valves for the Process Analytical Technology (PAT).
                   Advanced Mechanical Engineering
CFD simulation                                                              Diverter valve drawing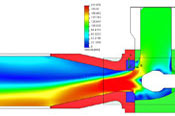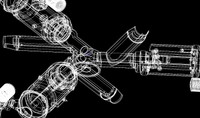 Advanced ManiFlow Selector Valve            Polymer "Monster" Valve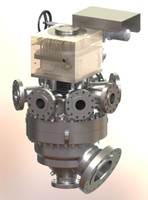 Through the accumulation of industry knowledge, manufacturing expertise and design know-how, SchuF has become the expert in innovative valve designs required for flow control of process industries.