Model 29BH – Tank valve with in-lying spring
Model 29BH is a Tank Emergency Shut-off valve for tank bottom installation.
The valve seat is welded into the vessel bottom; the valve disc is detachable from the valve spindle which is outside the tank wall. Under normal operating conditions the valve is held open by air pressure, if the actuator fails the spring inside the vessel closes the valve tighly even if the valve body and spindle outside the tank is damaged.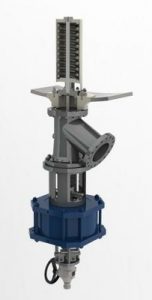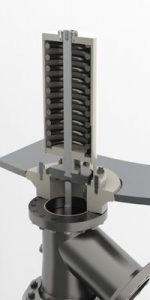 Tank valve for bottom outlet installation with spring – 29BH, Figure: SchuF